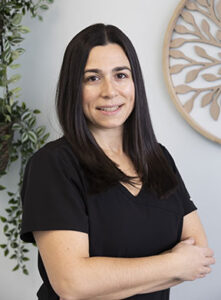 Specializing in pelvic floor physical therapy and John F. Barnes Myofascial Release
Dr. Lauradonna D'Antoni • Owner and Founder of Body Restoration Physical Therapy
Office: 516-399-2503
Email: [email protected]
Contact Body Restoration Physical Therapy
---
About Dr. Lauradonna D'Antoni of Body Restoration Physical Therapy
Dr. Lauradonna D'Antoni, DPT obtained her Doctorate in Physical Therapy from Touro College School of Health Science in 2006. She has always had a passion for the manual aspect of physical therapy. After graduating she worked at North Shore University hospital of Manhasset for over 2 years. During that time she also worked in an outpatient manually based clinic on Long Island. When she transitioned from the hospital setting to full time in an outpatient private practice setting she continued to pursue her passion in manual therapy and women and men's health. She continued her education through the Herman and Wallace Pelvic Rehabilitation Institute, John F. Barnes approach to Myofascial Release, and the Institute of Physical Art.
Dr. D'Antoni created a pelvic floor program in 2 outpatient practices where she treated men and women with pelvic related issues. Passionate about providing personalized physical therapy options, in early 2013 she opened her own pelvic floor physical therapy practice to provide patients with one-on-one care.
Specializing in pelvic floor physical therapy
Dr. D'Antoni is the founder and owner of Body Restoration Physical Therapy, PLLC. She is a pelvic floor physical therapy specialist, treating men and women's health including pelvic floor dysfunction. She supports patients with urological, gynecological, gastrointestinal, colorectal, and reproductive issues. Dr. D'Antoni treats complaints including urinary urgency and frequency, incontinence, bowel dysfunction, sexual dysfunction, pelvic pain, prostate issues, post-partum, infertility, and SI/lumbar dysfunction.
Dr. D'Antoni has been recognized as the Worldwide Leader in Healthcare & Top Doctor of Physical Therapy in Roslyn, New York.
Dr. D'Antoni is being published in the Worldwide Leaders in Healthcare. Read more here.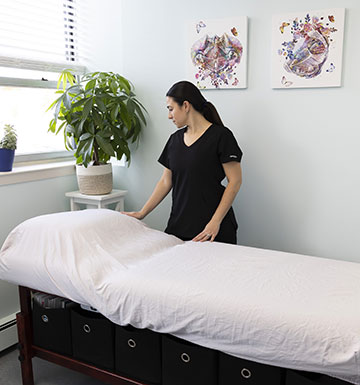 Languages spoken: English, Italian
Professional memberships:
American Physical Therapy Association member since 2004

New York Chapter and Women's Health Section

International Pelvic Pain Society

The International Association of Healthcare Professionals