Curious about John F. Barnes Myofascial Release or the benefits of pelvic floor physical therapy on Long Island?
Review our Frequently Asked Questions, then contact Body Restoration Physical Therapy to learn more or book your first appointment.
What techniques do you use during treatment?
Body Restoration Physical Therapy uses a manual therapy method that requires no tools at all. This method is called John F. Barnes Myofascial Release, and involves applying gentle sustained pressure with the hands, releasing restrictions and therefore helping to reduce pain and improve motion.
How long does an appointment at Body Restoration Physical Therapy typically take?
An initial assessment typically takes about 1 hour. Follow up appointments are typically 45 minutes, though 60 minute and 90 minute sessions are available.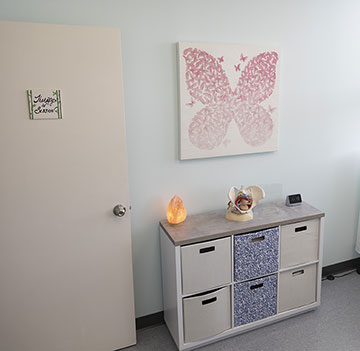 How often will I be visiting Body Restoration Physical Therapy?
Treatment frequency depends on the plan created by therapist and patient at the initial assessment. Appointments may be anywhere between 1-3 times weekly to begin. As treatment progresses, you may adjust the schedule to as infrequently as once every 2-3 weeks.
Will I be given homework following physical therapy sessions?
Yes, you will be given a home exercise program that can range from stretching, exercises, and using devices to self treat. Your plan may also involve changing your currents habit and exercises to those which protect and strengthen your areas of concern. Following this at-home plan will give your body it's best chance at optimal results.
How do I prepare for an appointment with Body Restoration Physical Therapy?
If you have any records such as MRI or other test reports, please bring them to your first appointment. Please bring completed intake forms (found here) and a photo ID. At this time, Body Restoration Physical Therapy still requires that a face covering be worn at all times while inside the Roslyn Heights office.